Today, inspired by Maremma's Simposio, we will explore "cinghiale", wild boar, culture in Italy: Italian recipes, iconic dishes, city encounters, and the countryside culture.
WILD BOAR IN ITALIAN AND IN MY HEART
First, the Italian word for wild boar is Cinghiale. 
Second, it is in my favorite meat's top five. It could be the top three… For several reasons. 
It is delicious, of course. 
The flavor is unmistakable with that savage, almost smoky taste. I will dare call it exponentially umami. 
It also brings to my mind delightful moments around a table with family or friends. To me, wild boar is comfort food.
COOKING WILD BOAR THE ITALIAN WAY
Cinghiale is also a healthy protein alternative – for omnivorous, of course. These are wild creatures, often hunted, hence no hormonal treatments. Their meat is lean and low in calories. 
Sure, the cooking and precooking are a bit more tricky, but nothing insurmountable. To milden the ferial pungency – peculiar to these animals when older than six months -, boar meat is usually soaked overnight in wine, vinegar, lemon, or even milk. Plus, the unmissable spices and herbs to enhance the flavor. The most used are juniper berries, cloves, cinnamon, rosemary, sage, and bay leaves. Everything that smells like woods.
But while researching for Maremma, I found a hack to shorten and simplify things: if you sautè the meat (in pieces) in a hot skillet, searing the surface but at the same time making it release some of its juices, when you discard that liquid, you also get rid of that annoying aftertaste.
Slow and long cooking is almost mandatory – to tender the meat.
ITALIAN WILD BOAR, CINGHIALE, RECIPES
Although my experience is mostly limited to Lazio, Tuscany, and Umbria, the most iconic recipes in our foodie peninsula are Pappardelle Al Cinghiale, Cinghiale Alla Cacciatora (stew), sausages, and salami. Recently, we tried boar tortellini, and I can't wait to order them again.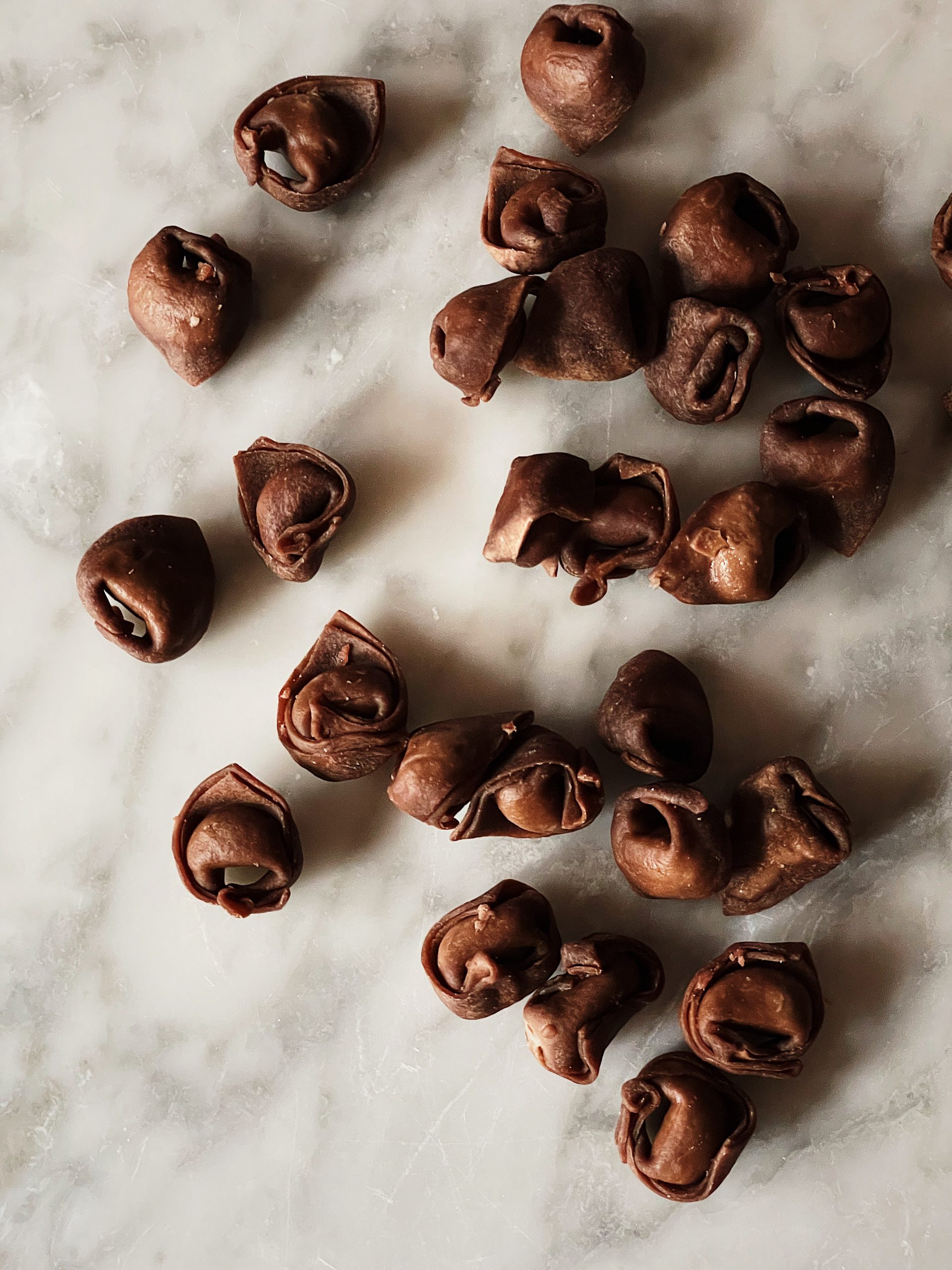 WILD BOAR ENCOUNTERS IN ROME!
Being a Mediterranean animal, wild boar is present in almost every Italian region. And city! You have no idea how many times someone has told me about the time they had a lucky – although frightening – encounter with a "cinghiale" here in Rome. Usually a whole family. Youtube is full of "avvistamento cinghiali" videos. My mom was once trapped in the car, trembling, waiting for the adult, thus very dangerous, boar grazing in the garden of her building to leave. Once, my husband and I saw a party of five scavenging outside my brother's house. Here's evidence: 
THE WILD BOAR CULTURE IN THE COUNTRYSIDE
What for us chicken city people is a novelty, for the country people is an integral part of everyday life. "La caccia al cinghiale", the wild boar hunt, has been quite often celebrated in the showbiz, deserving, in my opinion, even further consideration.
During our wandering through Maremma, it was evident how, besides food, folklore and culture were impregnated with "cinghiali".
Starting with the pandemic measurements, the sayings, the t-shirts, and ending with the "sagre", food festivals.
WILD BOARS IN ITALY
But Italy has also a problem of overpopulation: about two million wild boars. It causes many issues like car accidents and cultivations deterioration. I remember once talking to a winemaker, telling us one of his daily issues was to keep game animals away from his vines. And still, want to learn something tragicomic? We import 90% of the boar meat consumed – knowing your sources is always, always, fundamental! I'll have to check mine furtherly, just in case.
So, cari, when are you going to devour a bowl of "cinghiale alla Maremmana" – recipe on Maremma's Simposio – served with creamy polenta or lots – really, lots – of toasted bread?
Claudia