In this post, I'm sharing how to make a wintry, delicious, comforting, and healthy Italian (and I guess not only) drink: the recipe for hot apple juice with cinnamon (or cloves).
Hot apple juice from Italy
I learned to drink hot apple juice on my last skiing vacation in the Italian Alps. If you don't want tea or heating but boozing alcohol, they offer you a steaming cup of apple juice. Simple, straightforward, pure apple juice, but made with the delicious scarlet apples of Trentino Alto Adige.
Sometimes they add cloves or cinnamon because who wouldn't?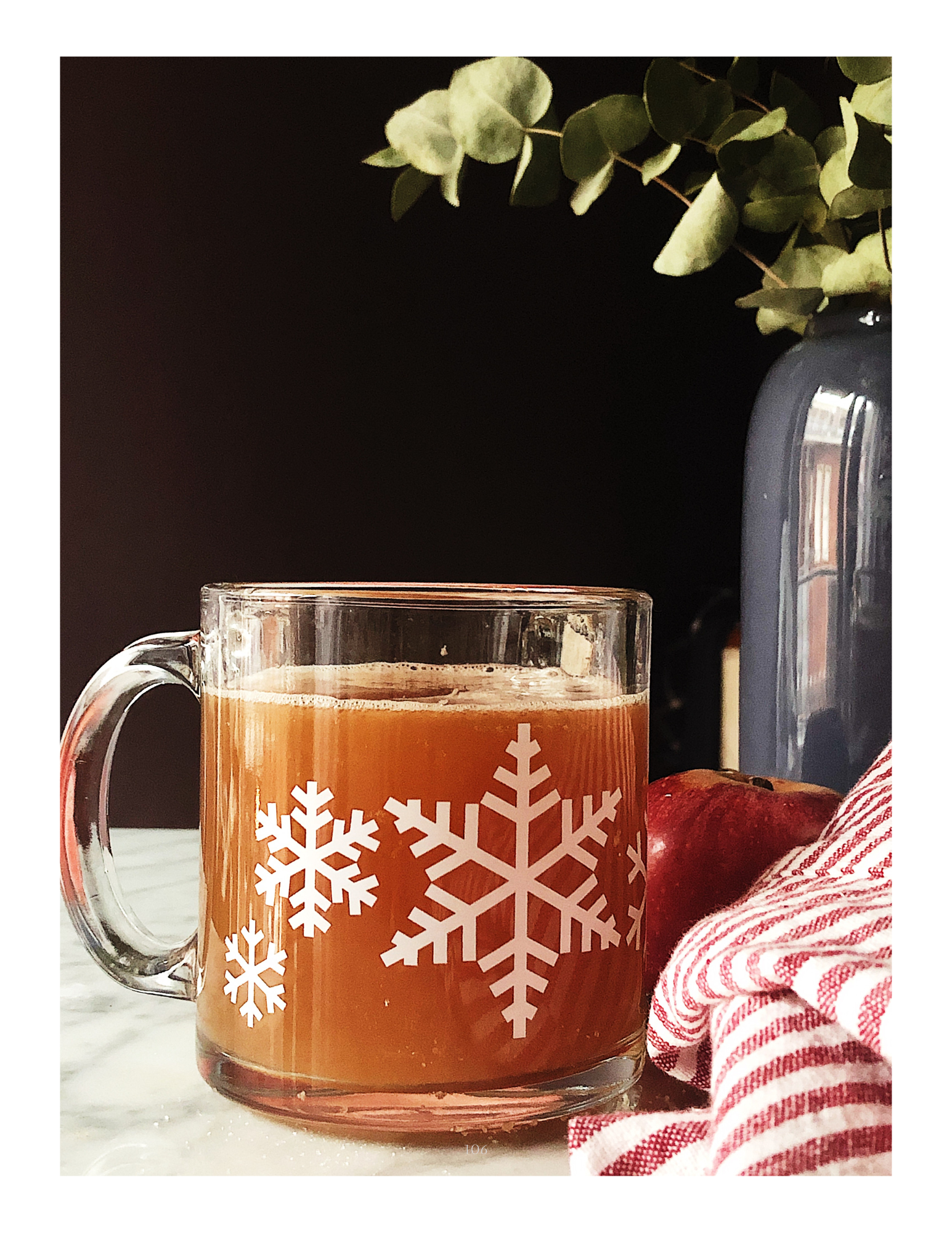 How to make hot apple juice and cinnamon
To make your own delicious cup of hot apple juice, you can make your own apple juice by peeling and blending a couple of apples. Afterward, you only need to bring it to a boil with a stick of cinnamon. Discard the spice, and enjoy your comforting spiced hot apple juice.
hot apple juice and cinnamon
How to Make the hot apple juice and cinnamon drink recipe of the Italian Alps
Ingredients
2

apples

- medium

1

cinnamon stick

1

clove

- optional
Instructions
Peel and cut two apples, discard the seeds, and coarsely chop the pulp.

Transfer it to a blender, add a quarter cup of water - more if needed - and pulse until perfectly liquified.

Pass the juice through a fine sieve and pour it into a small pot.

Add a cinnamon stick or a clove or two - or both -, and bring to a boil.

Discard the spices and enjoy your hot cup of happiness.
Recipe Notes
To multiply servings, you can use one cinnamon stick for up to four cups. Instead, I'd add a clove every two servings.
Enjoy your Italian hot apple juice!
Claudia