This is the authentic Italian hot chocolate recipe, the thick drink you will savor in any "bar" (cafe) in Italy.
It is the basic recipe to get a medium-dense hot chocolate: a delicious treat for cold winter days.
​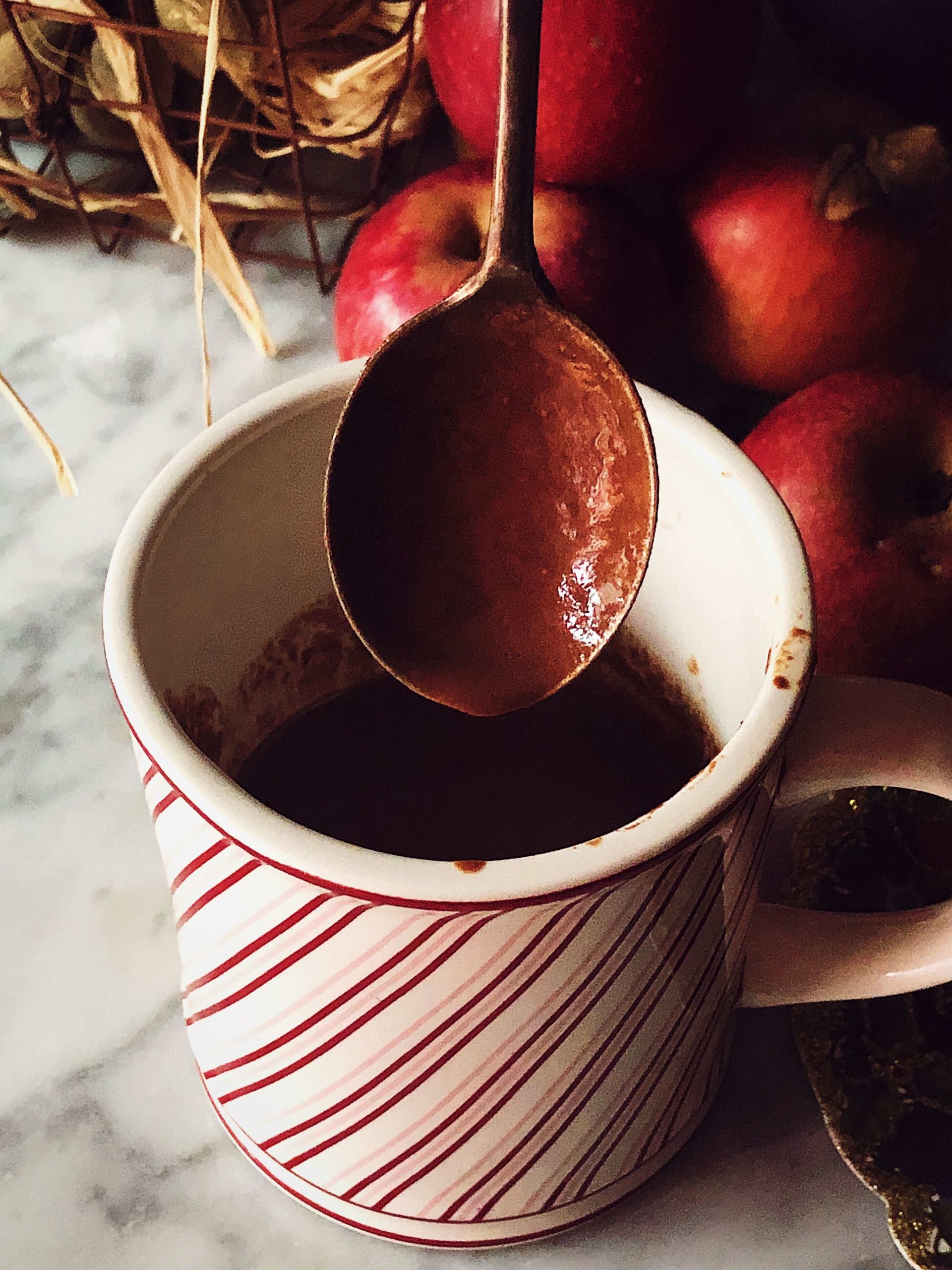 AUTHENTIC ITALIAN HOT CHOCOLATE
The authentic Italian hot chocolate, the one you order at cafès, is thick and creamy, so thick you end up savoring it with a spoon. 
The recipe to get the same thick hot chocolate combines a dark chocolate bar, cow milk, cocoa powder, sugar, and a hint of cornstarch, which is the secret to densify liquids. I add a pinch of salt to exalt sweetness.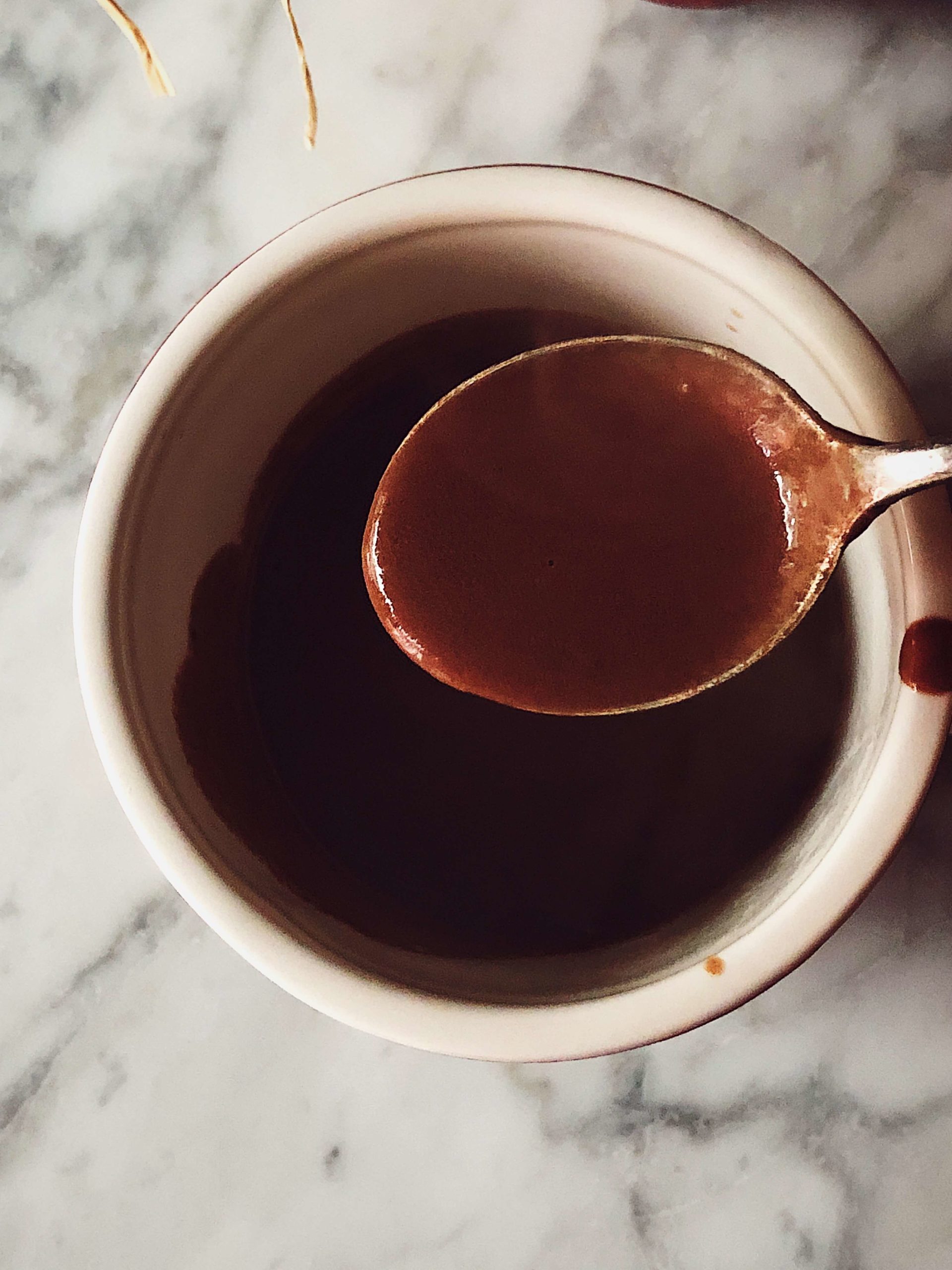 HOW TO MAKE AUTHENTIC ITALIAN HOT CHOCOLATE
Depending on your taste, you can make Italian hot chocolate super dense or make it a bit more drinkable. YYou'll get the desired consistency by adding or completely cutting cornstarch. One teaspoon per serving will give you a medium-dense texture.
But cornstarch is tricky: it might clump into unpleasant lumps. To avoid it, you must stir the hot chocolate constantly until perfectly done. Don't worry, it doesn't take that long.
Devote a little of your time to making this delicious wintery treat: it's slow things and long moments that make life a bit more special.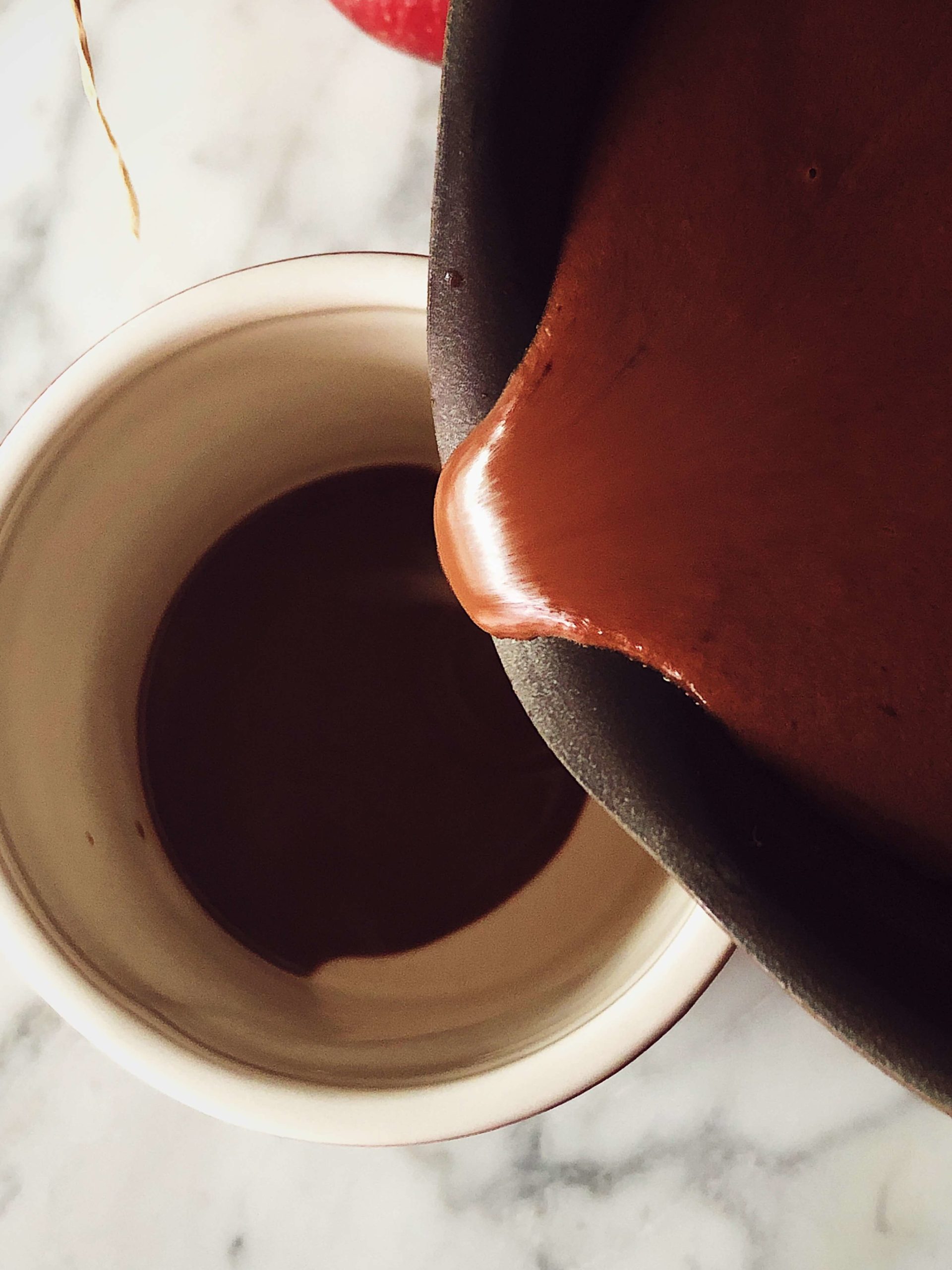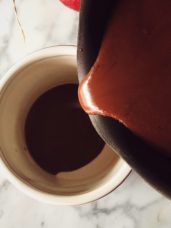 authentic Italian hot chocolate
Ingredients
3/4

cup

of cow milk

2.6

oz

75 gr of dark chocolate

1

teaspoon

of cornstarch

1

tablespoon

of cocoa powder

1

tablespoon

of sugar

1

pinch

of salt
Instructions
Break the chocolate into small pieces and set it aside.

Place milk, cornstarch, and cocoa powder in a pot. Whisk well.

Heat over medium/low heat for a minute or so. Add sugar and salt, and mix well.

Add chocolate and melt, continually stirring with a wooden spoon. Bring to a boil and cook a minute or two.

Pour into a cute mug and serve hot!
Recipe Notes
You can use brown sugar instead of white, but the flavor will change slightly.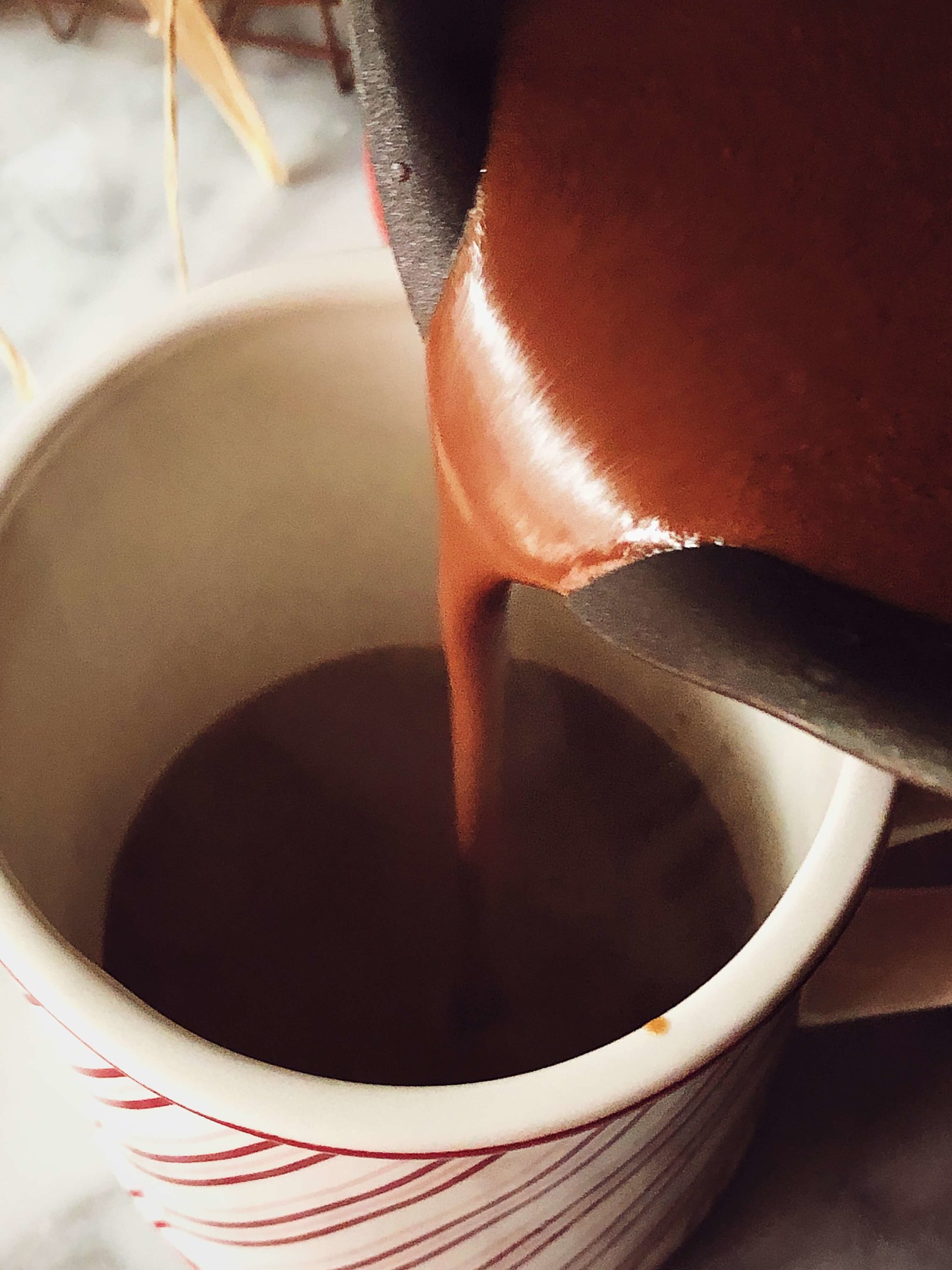 RECOMMENDED PRODUCTS
As an Amazon Associate member, I earn from qualifying purchases.
Enjoy your thick and delicious Italian hot chocolate!
Claudia