Ricotta desserts: the easy ricotta mousse recipe made in three delicious ways.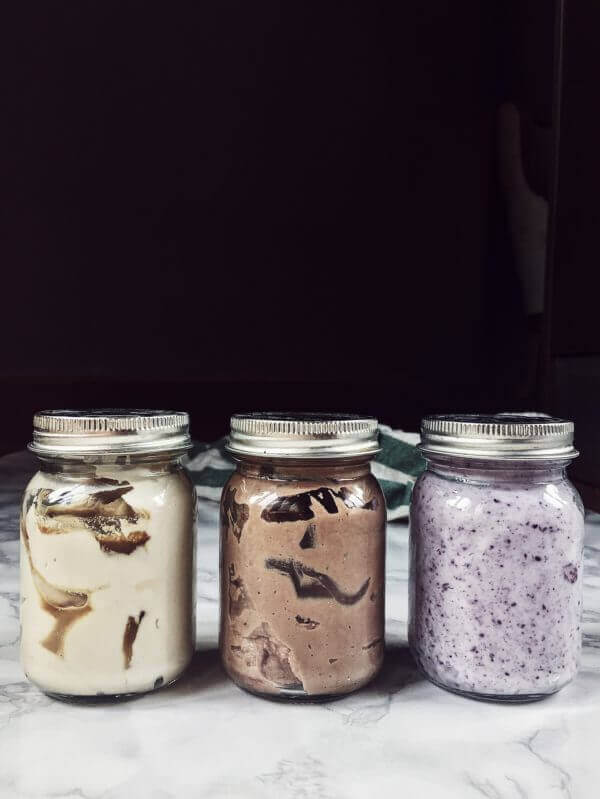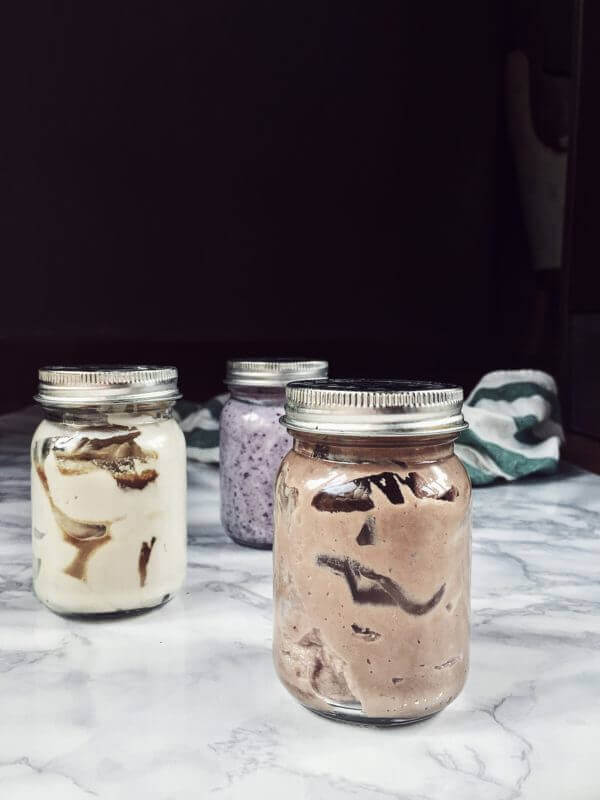 WHY A RICOTTA MOUSSE
We've been in Costiera lately, and you can't come back from that glorious land without mozzarella, scamorza, caciocavallo, and ricotta. That's why, these days, I've made this ricotta mousse and lots of other cheesy recipes:
When looking at the soft and white ricotta, I remembered something about nonnas, ricotta, and an easy way to make merenda (= snack).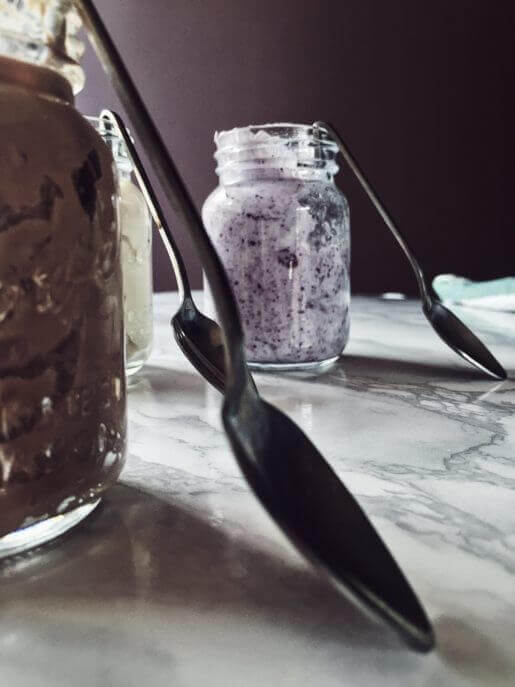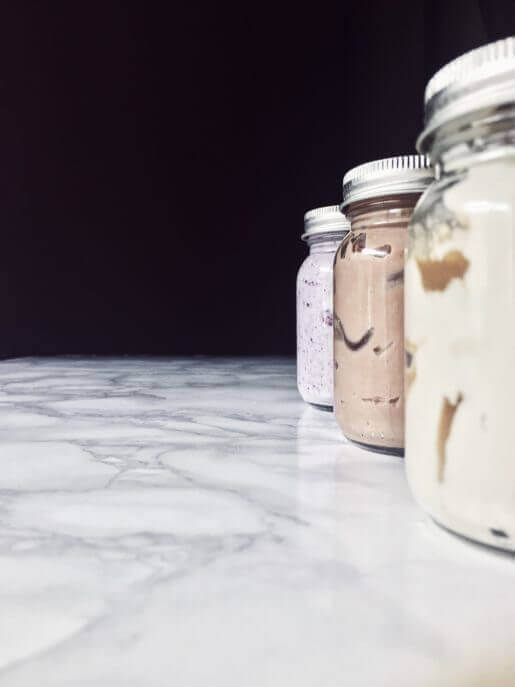 HOW TO MAKE NONNAS' RICOTTA MOUSSE
Isabella, my greengrocer foodie friend, told me everything I needed to know about ricotta mousse (grazie!).
When nonnas were in charge of preparing a nourishing, sweet, and delicious snack for their grandchildren but didn't have time to bake a cake, they simply whipped ricotta with a bit of sugar and served it as a mousse.
With time, and to add a little variety to the kids' afternoons, they began adding a few drops of coffee or jam. Later, being such a delight and practically in any Italian pantry, Nutella was added as the third option to this super easy recipe.
You and I can make ricotta mousse for the little ones in our lives or serve it to our dinner guests as a gourmet ricotta dessert!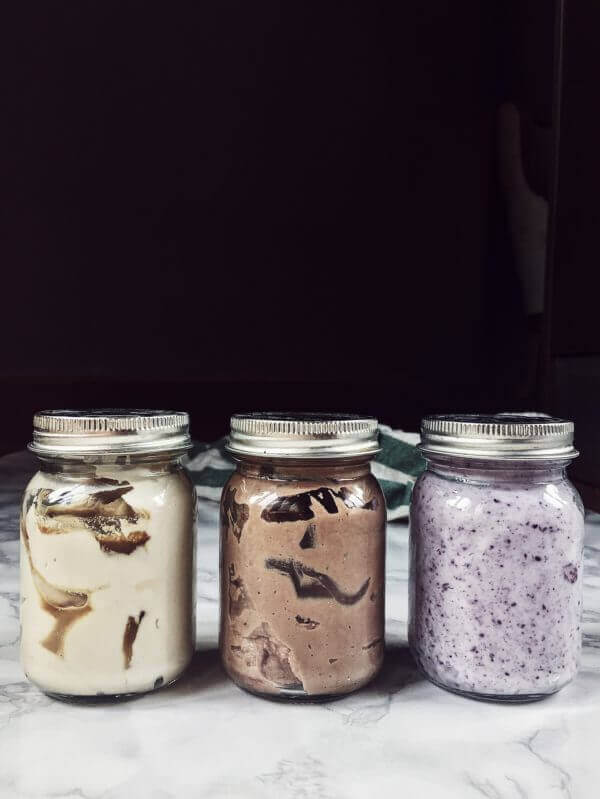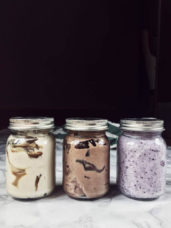 ricotta mousse
The traditional ricotta mousse recipe: a ricotta dessert made in three easy ways.
Ingredients
1

cup

ricotta

1

teaspoon

confectionary sugar

+ more if needed
choose between (or make them all)
1

spoonful

jam

blueberry for me

2

tablespoon

coffee

1

spoonful

Nutella
Instructions
Whip the ricotta with the confectionary sugar until soft and well amalgamated.

Add any of the following: one spoonful of Nutella, two or four tablespoons of Italian espresso coffee, or one spoonful of jam.

Mix well.

Enjoy or refrigerate until time to serve.
Recipe Notes
I added a little more sugar to coffee and jam ricotta mousses. I recommend you taste them and decide.
Enjoy your ricotta mousse!
Claudia