an Italian stuffing recipe: sausage & pandoro + cooking with a genius
A thanksgiving Italian stuffing recipe for Rome based celebrations.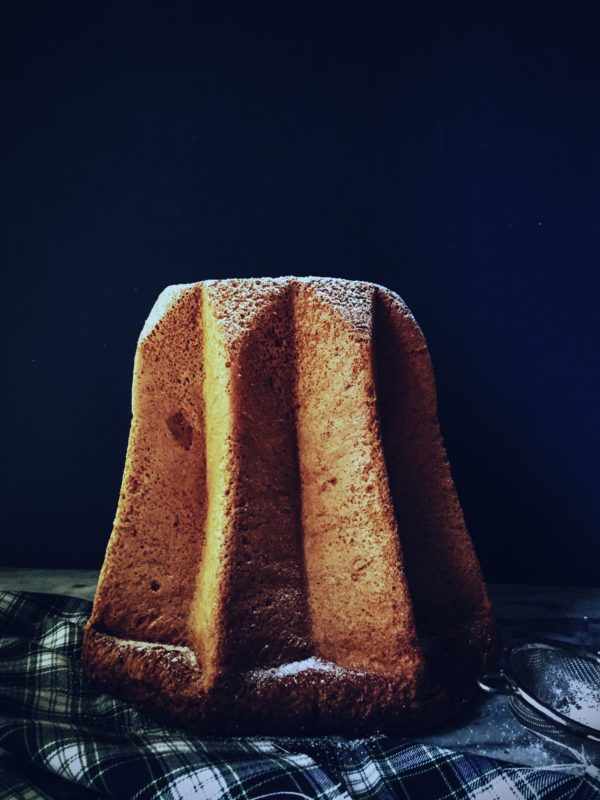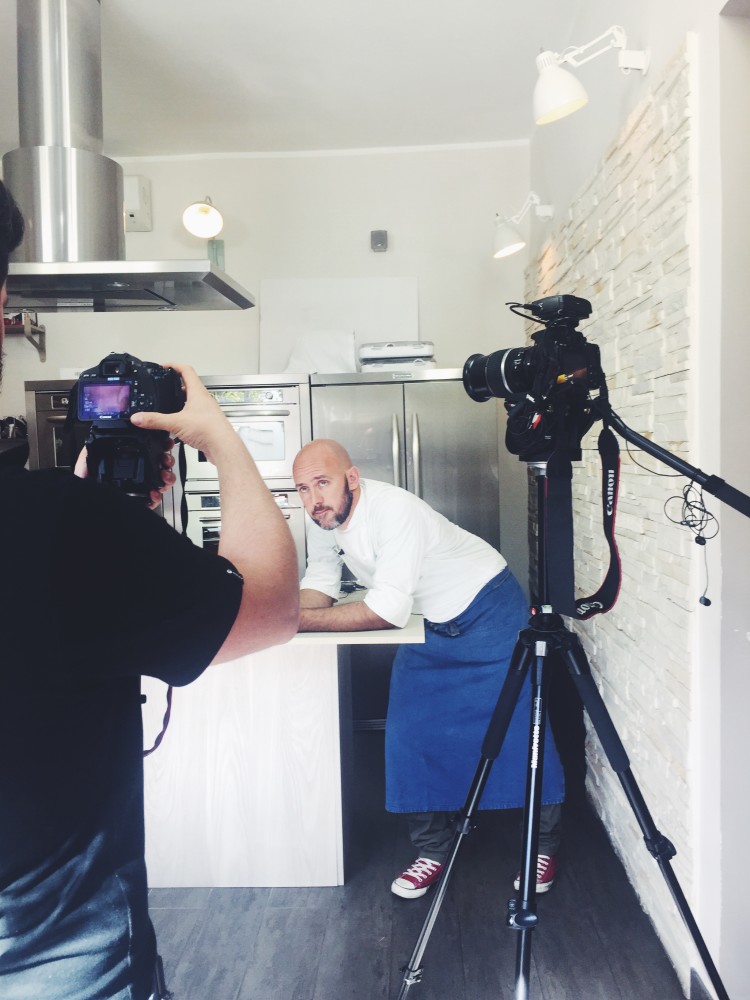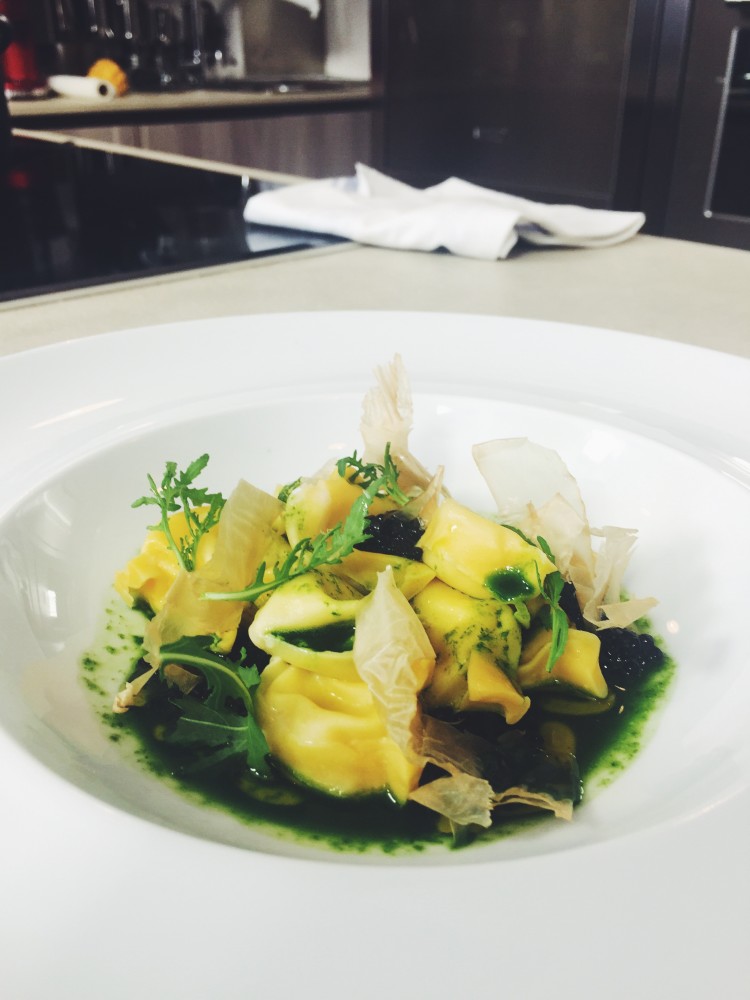 about the genius
In my 2015 thankful list there's a September day. The day I cooked with Daniele, starred chef of IL TINO.
I participated to a friendly competition between food bloggers and starred chefs (kindly sponsored by KitchenAid and Estra Kitchen).
About filming and behind the scenes I can tell you this:
I had to repeat my presentation over and over, maybe even 50 times. I fell really clueless :-(.
I couldn't help myself saying cinghiale (boar) instead of guanciale, hysterical laughs would follow (mine and the troupe's).
My voice was so low they had to heavily turn on the volume of my microphone (coy me).
Not having your usual tools is a torture. Cooking with professional tools has been more than a torture.
Daniele was such a gentleman: he helped me, smiled and comforted me. And added that brulee thing to the pie which was a huge upgrade. Everything he said was cooking-manna to me.
I was salivating for the kitchenaid mixer we used…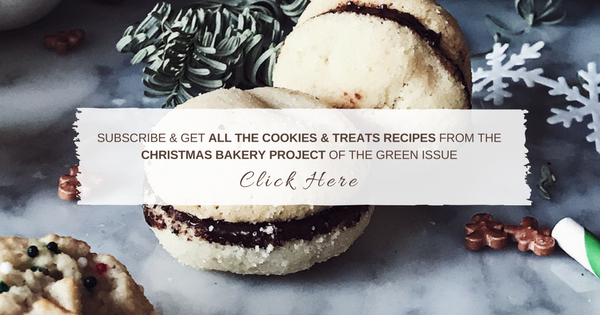 If you want to see me quite embarassed, but cooking with a genius:
the Italian stuffing recipe

There's a lot of Christmas in this Italian stuffing recipe. Sausages, pandoro, olive oil… All placed in a skillet to make your thanksgiving dinner awesome.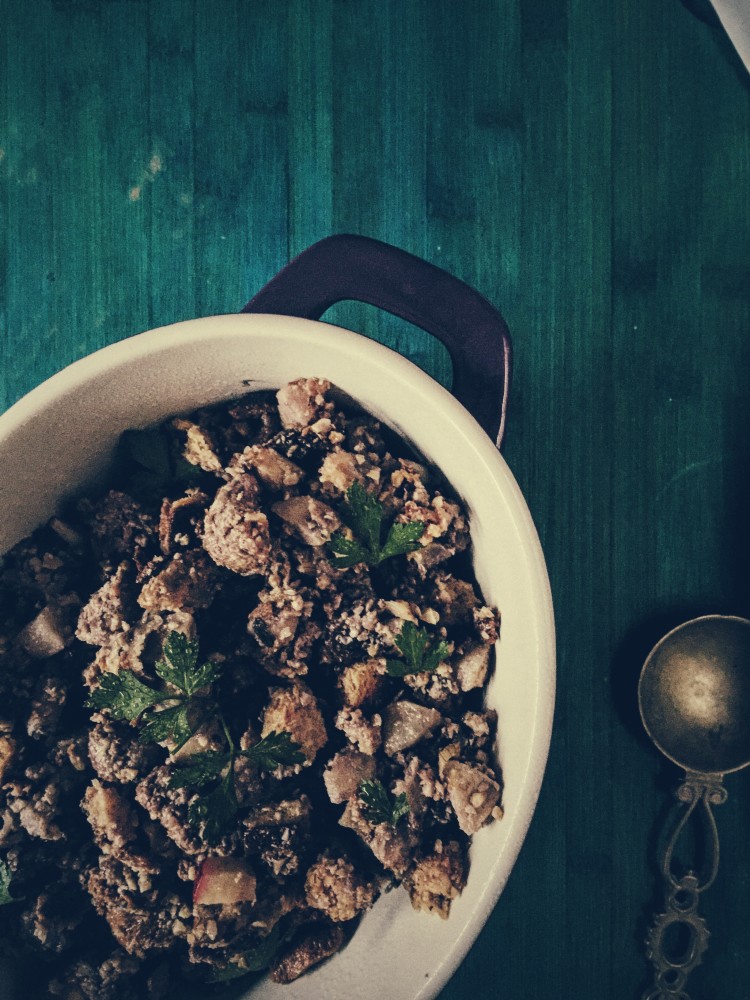 sausage & pandoro Italian stuffing recipe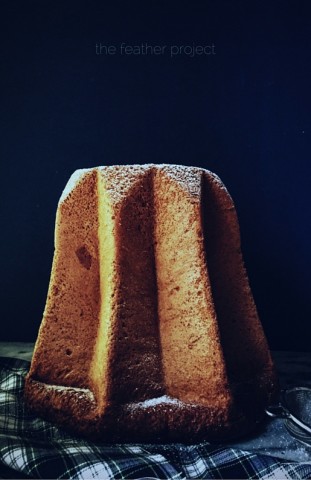 author:
Claudia Rinaldi | Gourmet Project
recipe type:
thanksgiving
how to
Preheat oven at 350°F.
Peel and dice the apples, the shallots and the sausages. Peel and crush the garlic clove. Finely chop sage leaves together with walnuts.
Heat the olive oil in a large skillet and brown the garlic.
Remove the garlic. Add the shallot and brown it for a minute.
Add the sausages and sauté, over medium/low heat, for 5 minutes.
Add apples and cook, stirring occasionally for 3 minutes.
Season with a few pinches of salt.
Remove from the fire. Add the pandoro and the walnuts.
Stir and bake in the oven 10-15 minutes, until golden brown.