The pasta frolla recipe you need for an Italian baking session (and to make Nutella crostata)
You need pasta frolla, if you want to make CROSTATA.
You need pasta frolla, if you want to make Italian pastries (like heavenly good pasticciotti).
You need pasta frolla, to make Italian cookies (at least some).
Therefore, you need a great recipe, and a few tips.
🙂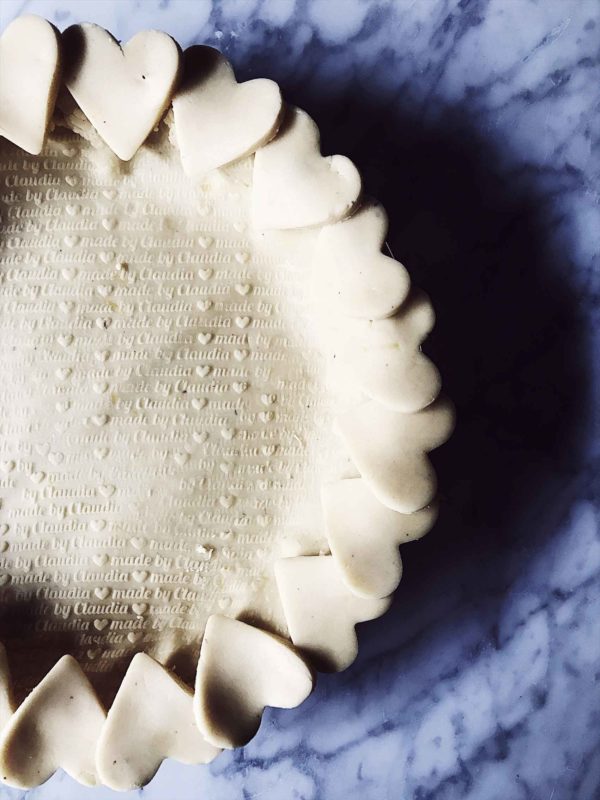 Before baking, let me introduce you to…
The Roman Spring
Someone once told me she was impressed of how Romans take care of their terraces and balconies, how full of plants and flowers they are…
Soooo true.
flowers
It must be because of the inspiration the city itself gives you: parks and villas, flowered trees at the sides of the streets, flower vendors at every corner…
I abandon myself to the flow and I try to bring home some of those vibrant colors and fragrances.
Lately, my flowery obsession regards anemones: intense purple beauties that match my wall colors perfectly.
I've always been obsessed with flower language (as you can see in the Floral Issue), so here goes anemones meaning: ephemeral and abandonment. Which is quite fascinating to me (I'm a dark hearted person, I know).
I'll try to plant them in my urban garden, next to my edible flowers.
Which are growing so strong!
gardening
They make me so proud (although I've done little to nothing). For three of them I've gone from seeding to planting and they look like they'll survive (hurray!). It's almost April so I guess in a month I'll have pansies, marigolds, cornflowers and sugar babies for my Spring cuisine!
But let's be true here.
Their flavor contribution is almost null.
They're simply a way to make me happy when I grab the fork.
That's why I won't abandon other, much more tastier, plants. Like oregano.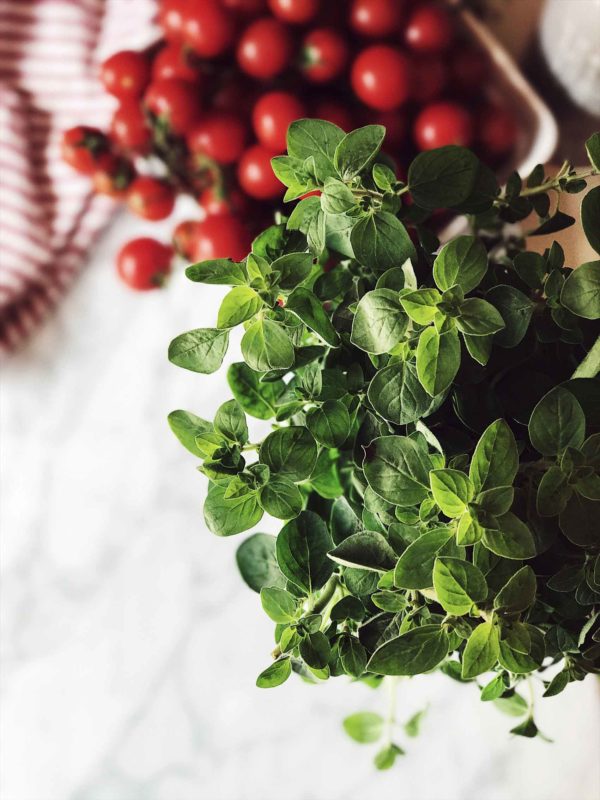 The other day, I suddenly realized I have 3 oregano plants… so much I love this herb. And I like it fresh, there's no way you can compare fresh to dry. It's simply a step forward.
in the kitchen
Now that we are in the green side of the kitchen, I must report an exciting foodie find: minestra nera. Which literally means "black soup", but is actually an ancient cabbage variety. Peculiar to Campania cuisine, especially in the Easter period.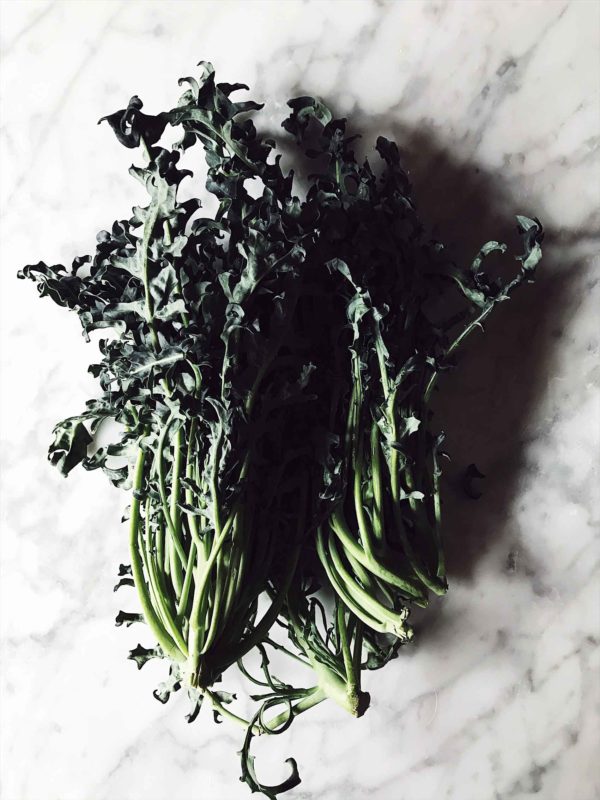 I cooked it as Isa, my trusted greengrocer suggested: boiled, sautéed and garnished with a lot of parsley.
It was delicious.
There are a lot of red spots in my kitchen, as well:
tomatoes.
From the South of the peninsula we are already getting tons of red, sweet and pungent tomatoes. That I use for salads, sauces, the Summer Issue of the Mag (I'm quite sure it's going to be a Red Tomato Issue)… and tablescapes.
villas and evil dogs
The other pleasant aspect of Spring in Rome is park life.
Smeagol and I are having lunch in Villa Ada on weekdays. Taking off shoes, running around and enjoying the benefits of a good sunbath.
But not on Fridays.
Not since I painfully find out Friday is the picnic day. Couples, solos or groups bring pizza, panini, or even lasagna and cheerfully enjoy alfresco lunches.
Unfortunately, Smeagol is a huge fan of all the above.
So, I passed the last (and only) Friday in the villa trying to catch him while he was banqueting with a lasagna casserole he stole from a group of people.
Shame, Smeagol, shame!
in the Ghetto
Back to seasonal things that make me happy: how about a deep fried artichoke at the Ghetto?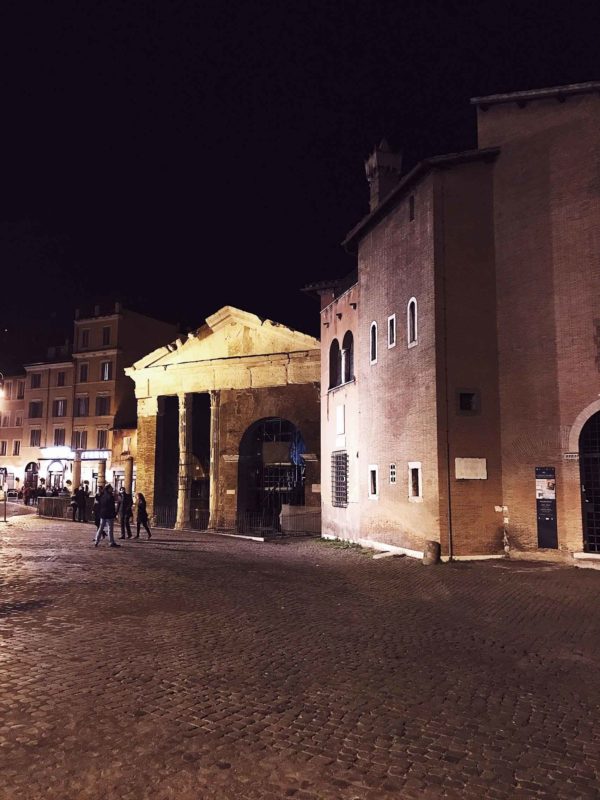 Artichokes to me are like the first open door towards Spring.
I have a sweet memory of my childhood in Rome: some family friends had this huge mansion in the countryside and every May Day they'd gather all their friends and grill tons and tons of artichokes.
In my records, they tasted like heaven.
Now these sublime hosts live somewhere in South Africa, what will they be grilling?
That's what happens to your friends when you are an expat…
Now that I've been living here long enough to call myself a local (still and luckily with foreign eyes), I have my own artichokes tradition.
Carciofi alla giudia in Rome's Jewish Ghetto.
In the Ghetto, EVERY restaurant entrance welcomes you with piles of dark green artichokes.
Ready to be fried.
Cause the most iconic dish of the Roman Jewish Cuisine is this deep fried artichoke, served as an antipasto:  just the opening of a pantagruelian meal.
It's not even April, and I've been there twice already…
Baking and spreading nutella
Let's go back to baking, so we can add to all these goodies a delicious breakfast crostata.
Sure, a jam crostata is quite a delight… but what about a Nutella Crostata? Would you give it away?
Nope…
so start kneading!
the pasta frolla recipe
pasta frolla recipe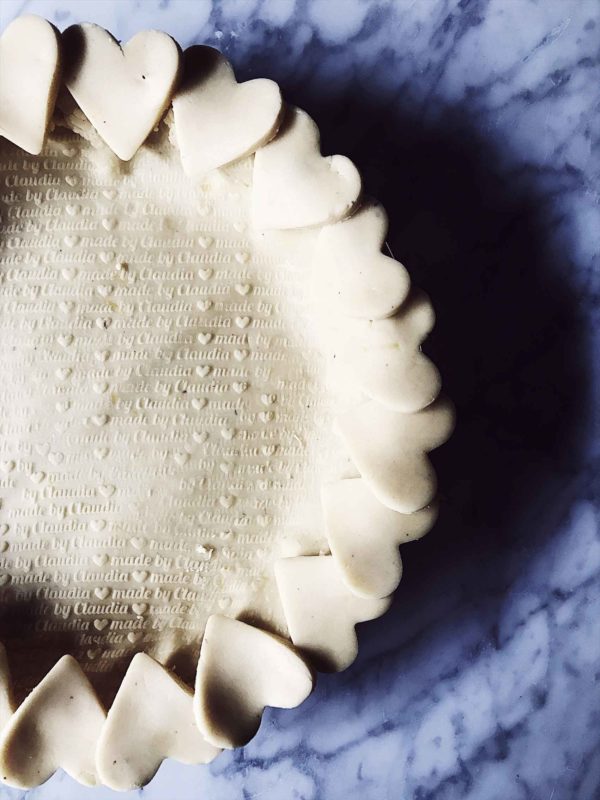 author:
Claudia Rinaldi | Gourmet Project
recipe type:
italian pastries
ingredients
300 gr (10.6 oz) of 0 flour
150 gr (5.3 oz) of butter (fridge-cold)
1 tablespoon of honey
150 gr (5.3 oz) of confectionary sugar
3 egg yolks
A pinch of salt
1 vanilla bean
how to
Place butter (cut in pieces), sugar and honey in the food processor and mix, (low/medium speed – kneading hook on).
Mix egg yolks and salt in a cup, and pour them in the food processor bowl. Mix a few seconds.
Carve the vanilla bean and add the beans and the lemon zest to the bowl. Again, mix a few seconds.
Sift the flour twice and add it to the bowl.
Mix the dough for a few seconds, just the time to get a dough that won't stick to your hands.
Cover the bowl with plastic and refrigerate it for 2 hours.
Roll out the dough and cut it out depending on your recipe.
Display it on a tray or cake mold and refrigerate it 10 minutes more.
Preheat oven to 190°C (370°F).
Bake 15-20 minutes, or until golden brown.
If you are making crostata you should riddle the base with a fork, add jam or Nutella, and bake.
For a nice border I cut out leftovers with cookie cutters. In a very romantic way, this time.