Ragu recipe with ground beef and tomato passata.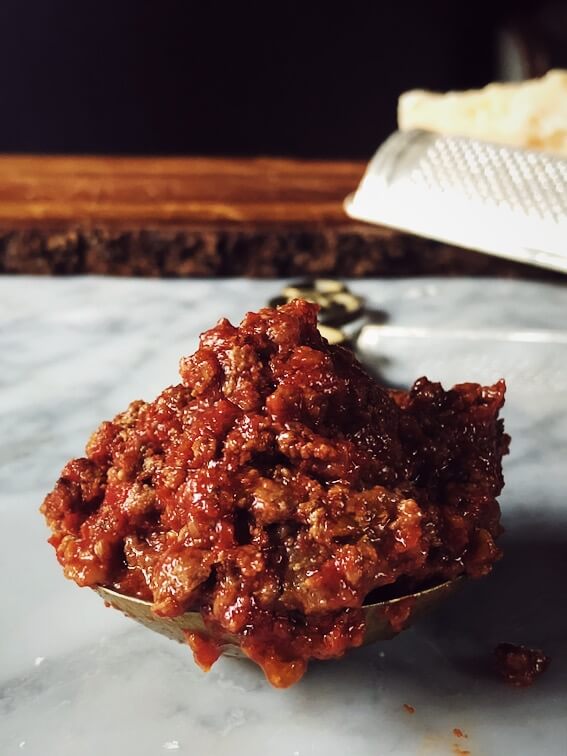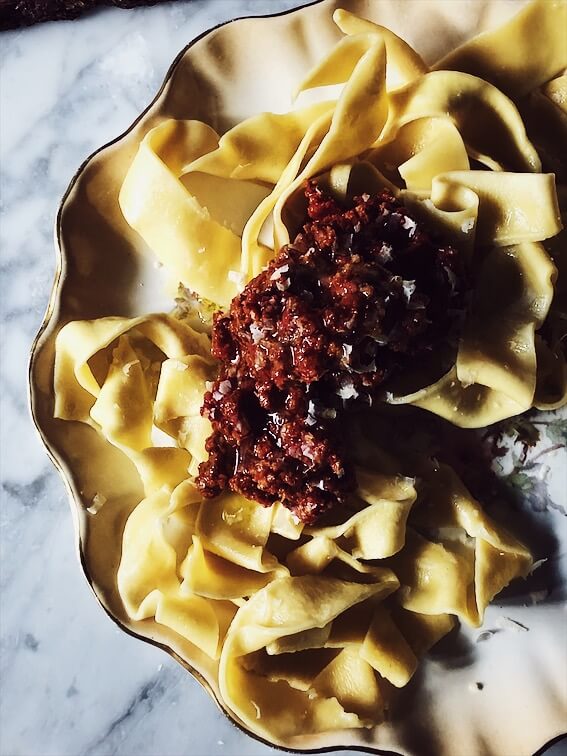 Italians use this or any other ragu recipe to season pasta, pasta bakes like lasagna (also vegetables lasagna, where you use potatoes, eggplants or zucchini instead of pasta), arancini (rice balls), bread crostini, and polenta.
If you are going for pasta, the best pasta shapes to match ragù are maccheroni, rigatoni, ziti, tagliatelle, and pappardelle.
You will find innumerable variables of the traditional ragù recipe here in Italy, depending not only on the region but also in the city, the town or the family! It may be done with pork, chicken, rooster, sausages, or beef, one at the time, or mixed in different proportions and combos.
In Modena, traditionally, they make it more or less like this!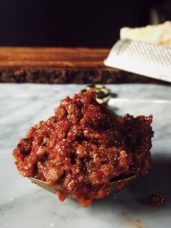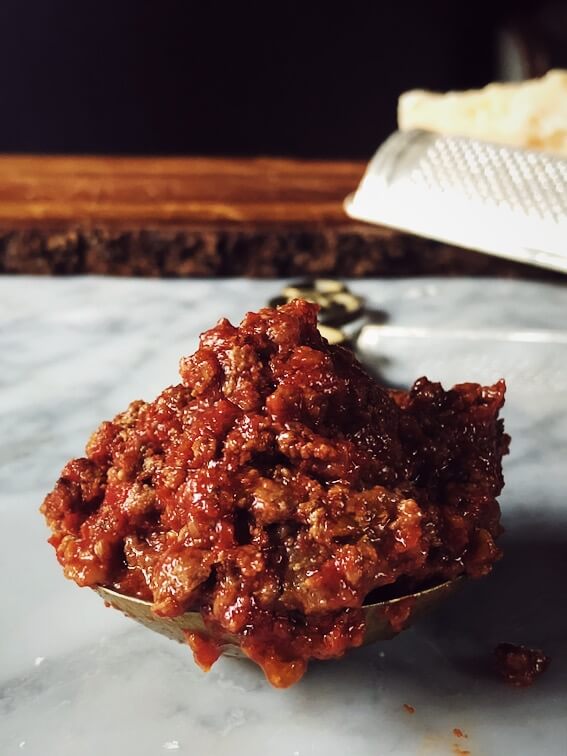 ragù recipe
Ingredients
17,6

oz

ground lean beef

500 gr - 2 + 1/4 cups

1

white onion

1

medium carrot

1/2

garlic clove

1/2

celery stalk

3-4

tablespoons

of olive oil

17,6

oz

tomato passata

500 gr - 2 + 1/4 cups

salt and pepper
Instructions
Peel and finely chop the onion, the carrot, and the garlic clove. Finely chop the celery. (I put everything in the food processor and pulse until finely chopped.)

Heat the olive oil in a medium-size pot and add in the chopped veggies. Cook, covered and at the minimum heat until the "soffritto" changes color (about 15 minutes).

Every now and then stir with a wooden spoon and cover again.

Add the meat, stir well, cover and cook, lid on, 20 minutes.

Add a teaspoon of salt and about 10 grinds of pepper, mix, cover and cook 40 more minutes, always at the minimum heat.

Pour in the passata, mix, and cook, lid on, 40-60 minutes.

Unlid, stir and check every now and then. When you get a thick sauce, your ragù is ready. Check it for salt and pepper and season your tagliatelle.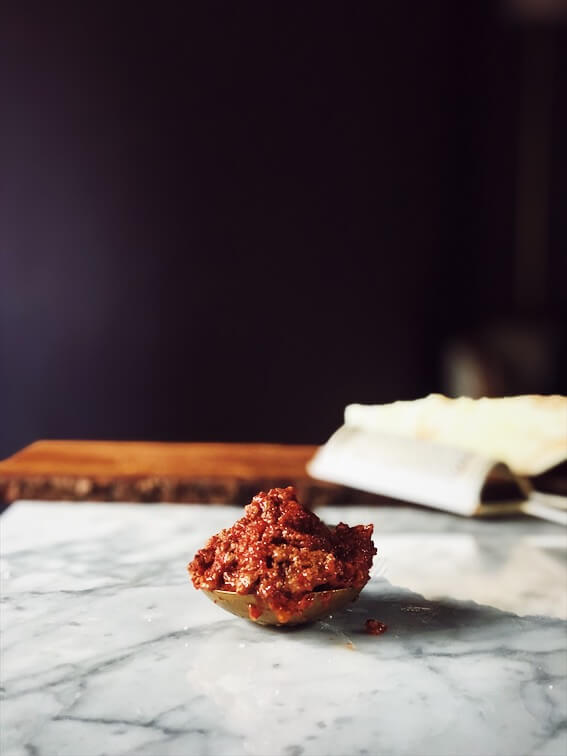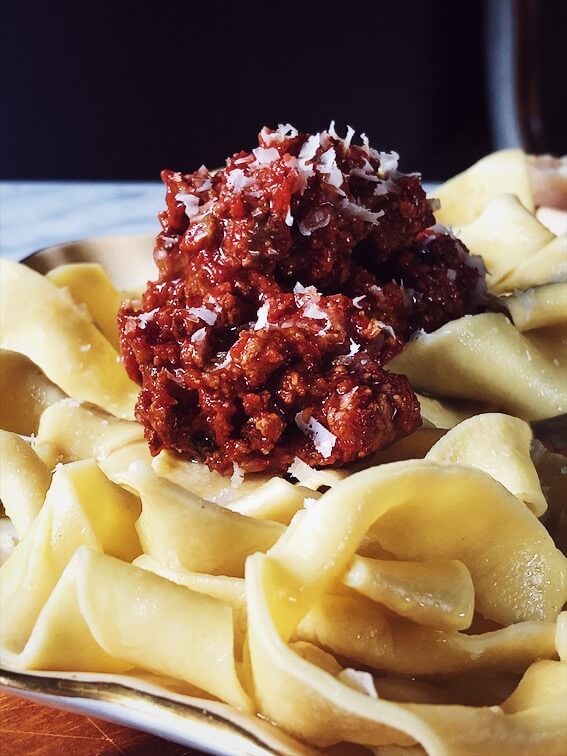 enjoy your ragu recipe and your pasta nights!
Claudia